Brand packaging is crucial to the success of your marketing strategy. Unique images, colors, shapes, ingredients, messages, and interactive packaging are some of the examples brands use to keep consumers in mind. Interactive packaging in particular is doing very well in these modern times. It is new and attracts more attention.
Today's competitive market My Chau Packaging Company offers packaging solutions
"Elevate your brand level" through packaging
Consumers are also eating more convenience foods, which means more demand for prepackaged foods. The packaging of these products must be light for convenience
Steel packaging is the standard for packaging reliability. It is also the most packaging proven in recycling. It meets the challenge of supply chain sustainability.
Resistant, versatile, compact, unbreakable, tamper-proof, stackable, no secondary packaging required and the ability to store at ambient temperature - a list of many packaging advantages Steel for business is very long. And while steel offers brand owners an ultimate packaging solution today, it is also constantly improving in a number of areas including light weight, formability, operability and trim. .
As a brand, you should use packaging to differentiate your company from the competition in a variety of ways. With the following 5 characteristics, you can apply brand packaging to your brand
Printing on packages: In the past, printing on iron and steel materials was very difficult. However, today, My Chau packaging company invests in modern machinery technology to easily and meet the packaging needs of various industries of enterprises such as food tins, coffee tins, etc. coffee, tea tins, cake tins, metal cans, tins in the industry of paint cans, glue, chemical cans, solvents, water-based paints, oil paints, lubricants. The box is beautifully designed as:
Print Line "Clear, Delicate, Quality, Outstanding"
It helps identify the dominant color of a brand or your product.
Clear: meticulous, bearing its own mark and meaning.
Exquisite
Quality
Outstanding: convenience
Distinctive Shapes: Shapes are used to attract attention. Especially when the shape of the packaging has to do with the product. Think supplements packaged in dumbbell-shaped jars. A product also stands out if the packaging is different from what people are used to. Creative packaging forms can be very different on store shelves, where every brand is calling for the attention of consumers.
Presentation: Custom screens are now standard. Products are offered in all sorts of layouts so that they stand out on the shelf. Multiple packages are a good example of this. With multiple packs, multiple items are offered in one package. Packages that are clearly or partially displayed sell better than boxes that don't immediately show the exact amount the consumer is receiving. To increase sales, companies add bonus packages. Modern packaging technology with shrink wrap material packs heavy cans and bottles into combo packs. The durability of the material helps to hold the cans and bottles together, resulting in a standout presentation of your product.
Standout Messages on Packaging: Packaging also offers unique opportunities to convey a strong message. Think sustainability, which has become an important topic for many consumers. More and more manufacturers are responding to this trend. By associating your product packaging with consumer behavior, the likelihood of brand recall. Do this by sharing your message on the packaging with your customers. Increase credibility and customer-oriented messages
Interactive packaging: As a result of new packaging standards and technological developments, the packaging industry is constantly evolving. This creates new packaging trends, including interactive packaging. Although interactive packaging is not yet widely used, there are already brands that provide their packaging with digital technology.
Take for example augmented reality packaging: this interactive way gives companies the opportunity to draw even more attention to the marketing of their products and, therefore, to be even more special. . Another advantage is that consumers no longer have to limit themselves to the still images and text of a package. Virtual interactions can help to better understand the product and learn how to use it.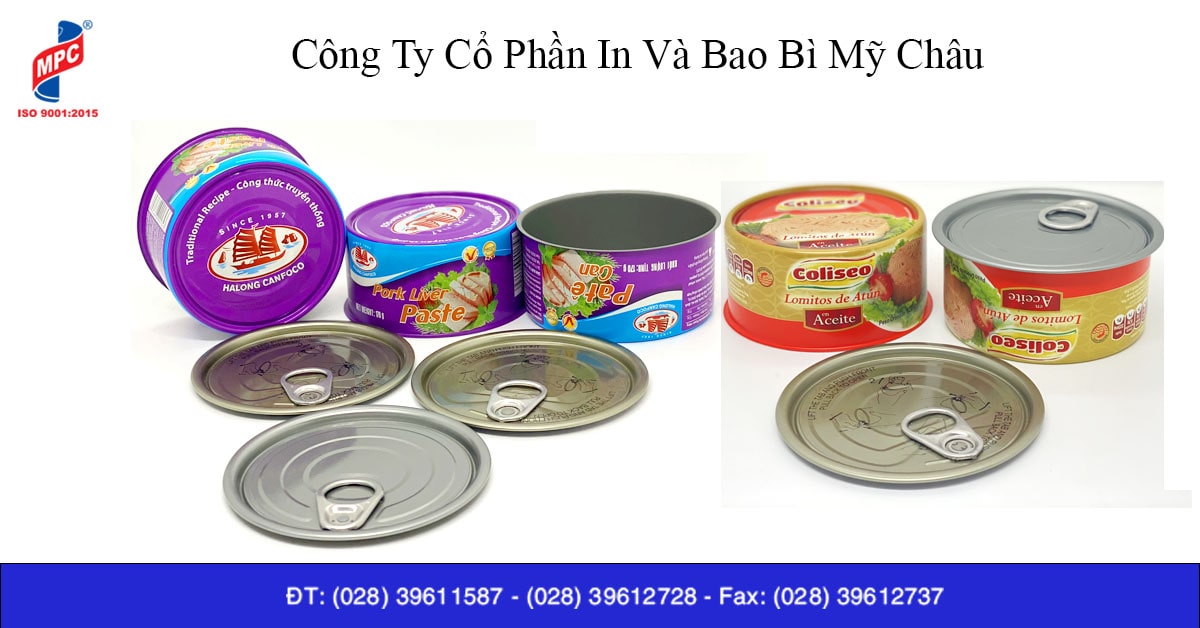 For more information please contact us:
Factory Address: 18 Luy Ban Bich, Tan Thoi Hoa Ward, Tan Phu District, HCMC
Get a free quote: 0903 385 794
Email: Congtybaobimychau@gmail.com