Metal Coffee Packaging Solution
Field: Packaging for coffee, tea, packaging, preservation, export packaging...
Classification: Direct printing on metal boxes / decal stickers on plain tins
Style: Differentiation, premium packaging, brand positioning with competitors
Cans Specification:
Imperial Diameter (Metric)

Height (mm)

Lid Type

Bottom type

 

D211 (65mm)

73-74

POE / Penny Lever / EOE / Full Open End

★ Blue dotted or lacquered;


★ Tin Plated or Chrome Plated

 

D300 (73mm)

83-113

D401 (99mm)

78-136

D502 (127mm)

127-172

D502 (127mm) Lon định hình

127-172

D603 (153mm)

153-178
Product Description Metal Coffee Container: Faced with the problem of developing a design for a range of high-quality organic coffees coming to market or a long-standing coffee brand like Trung Nguyen. Packaging is a clear symbol, the face representing the image of the product in the market. Besides, packaging is also a key factor in marketing, contributing to increasing sales of the business and leaving a mark in the minds of customers.
Trung Nguyen coffee tin box is one of Dang Le Nguyen Vu's enthusiastic projects
Trung Nguyen Coffee is a coffee brand that has been in the market for more than 26 years. With the criterion: "Starting with quality", My Chau always strives to provide the best coffee products with excellent taste.
The tin coffee packaging offers an attractive and long shelf life and quality coffee that is sure to help your coffee stand out from other brands. Tin packaging with direct metal printing, reflective or embossing is hard to ignore. The premium look of custom tins gives an impression of quality. The ability to collect helps to sell the product inside and provide a long-term promotion, The airtight lid keeps the coffee fresh and the aroma lasts a long time.
Metal can packaging has excellent break-proof, moisture-proof and sealing properties and is more ideal packaging for coffee, tea, dry food... Metal cans are generally made of tin-plated thin sheet steel. , cans are round and cylindrical in shape, their lids have single-layer lids and double-layer lids. From sealing on the point, there are general cans and sealed cans of two types. In packaging technology, cans can generally be packaged by deoxidation to remove oxygen in the package. Sealed canned goods are mostly used inflatable and vacuum packaging. Metal box protects better than composite film, beautiful and luxurious appearance. Exquisitely designed metal cans are suitable for the packaging of premium coffees. Check out our most
Printing Solutions Metal Packaging Coffee Containers

The tin coffee packaging offers a timeless appeal and quality that is sure to help your coffee stand out from other brands. It is hard to ignore tin packaging with printing, embossing. High-end product price increase of custom tins gives the impression of quality.
With an unlimited choice of decoration, customization options, as well as the ability to create a new design to match your brand, we are confident that we can manufacture tin packaging. to match your coffee product requirements. We also offer the option of decorative metal snap caps that can be printed and/or embossed with the customer's design or logo. It's a great way to complete the can and turn it into a collectible.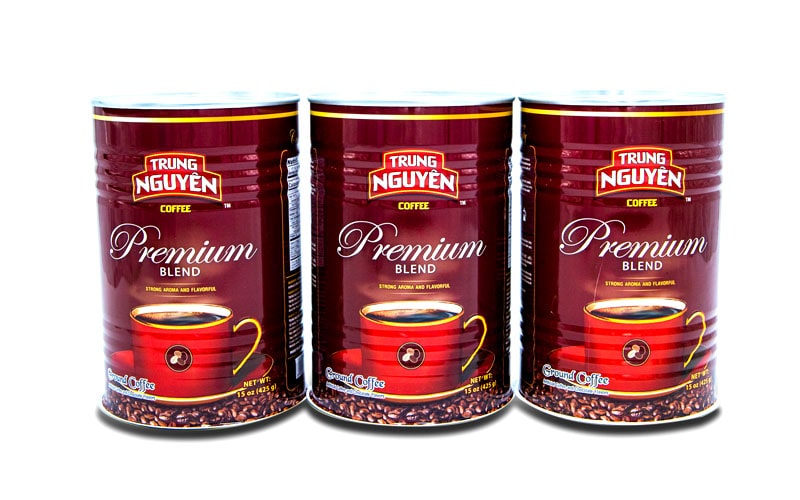 Metal Packaging Solution for Coffee For Newly Launched Customers, You Can Choose Plain Tin Cans Without Printing, Order Printed Stickers To Label The Cans. (As demo picture)
Support small quantity production for customers to test the market
Manufactured with metal materials. The products are manufactured in accordance with the market to meet the exact needs of the customers. Thanks to our customer-centric approach, we have been able to develop a huge customer base across the country. Furthermore, America's shift to serving the retail market has a very diverse range of products available to satisfy customers who buy in small quantities and manufacture according to customer requirements of the following.
Product Description
This large silver screw lid tin box is versatile and can be used for food items and other products like tea and coffee.
The box is made of iron and has the same color inside and outside.
As with all of our tins, the metal cans are coated with food-safe lacquer and can be easily branded by gluing a label on the body of the tin. Tin is also fully recyclable.