Food Industry Packaging
Food containers are an integral part of food items. It is one of the main items in the food packaging process. Packaging boxes protect food, preventing external biological, chemical and physical agents from damaging during food circulation from the factory to the consumer. It can also have the function of maintaining the stable quality of food. Convenient packaging for food storage. Eating is the first element that shows the appearance of food, attracts the image of consumers and has value. Therefore, the food packaging process is also an integral part of food production system engineering. However, the flexibility of the food packaging process makes it relatively independent of the system itself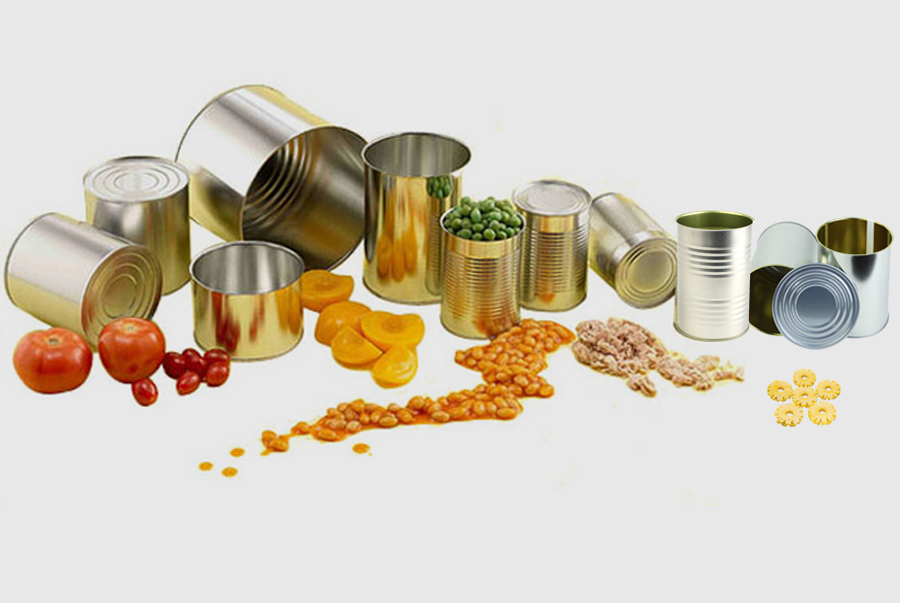 The process of using Food Tin Boxes mainly includes 3 processes: The first is the production of raw materials for the packaging of the cans. The second is printing food packaging boxes, the third is producing food packaging boxes.
Packaging of tin boxes to preserve tea and coffee is one of the trends of this year 2022. Why choose metal materials to preserve coffee and tea?
As a manufacturer of metal packaging - tin boxes. Our market analysis finds that many brands are starting to opt for metal containers, mostly airtight ones, over other packaging. Currently America cooperates with many tea and coffee production partners, you want your products to have the best metal containers, we invite you to talk to us and together we can create The perfect tin for your product
One of the most important characteristics of tea and coffee is preserving its aroma and eye-catching packaging. That's what sets the product apart from the competition, and the use of metal cans adds value to the product. Coffee must have a strong and pleasant aroma that makes us anticipate enjoying its taste before preparing a cup of coffee, as soon as we open the package and inhale its aroma. And the same goes for tea.
Taste and aroma go hand in hand, so if these products lose their signature smell and taste, their taste will change as well. That's why Packaging is so essential to keep the coffee in the best possible condition.
And metal packaging makes this achievable to a much greater extent than other types of packaging, such as regular zip bags, even though they have a small layer of aluminum, once opened. will not maintain their properties over time. For this reason, many of our customers want their higher quality items to have a metal carrying case to protect them. Metal tin box to maintain the good properties of the product
Metal containers also make it easier for oxygen or moisture to maintain better condition and longer flavor. In this type of packaging, the temperature will not be changed as in plastic packaging, for example, or paper packaging.
Humidity is one of the factors that contribute to the spoilage of coffee or tea. They can even break down in a humid environment. If their bag gets wet, the product will spoil much faster.
Even in the wettest environment, metal cans will preserve to a greater degree the properties of the product, in this case tea and coffee. Oxygen also plays an important role here. For this reason, coffee should be stored in an airtight container. While it's inevitable that it will get in when it's opened for service, at least with these sealed metal cans, it won't lose the flavor of your coffee or tea.
Coffee tin box packaging has shatterproof, moisture-proof and good sealing performance, ideal for coffee packaging. Coffee containers are usually made of tinned thin sheet steel. Coffee tins are square and cylindrical in shape. They can be made into single-layer and double-layer covers respectively. But in terms of sealing, there are two types of cans in general and sealed cans.
The ability to protect coffee in metal cans is better than composite film, beautiful and high-class appearance. The disadvantage is that the packaging cost is high, the weight ratio of the package to the goods is large, and the transportation cost is increased. The carefully designed coffee container is suitable for the packaging of premium coffee.
Tin boxes have obvious advantages over other packaging materials. The first tin can be recycled, the second is environmentally friendly, and the third process is advanced. Application and use value of iron cans is a means to improve product value. Iron barrel is an environmentally friendly packaging with good waste treatment performance. It protects coffee from natural agents such as sun, wind, rain, dust, loss of smell, etc. Intrusion to prevent losses such as evaporation, leakage, melting, contamination, collision, squeezing.
In addition, coffee has been a necessity of life. The requirements for coffee packaging are very high. Nowadays, we can see coffee tin box packaging everywhere, its printing is beautiful, beautiful and high-grade so the coffee tin box is the best choice for your coffee.
Attractive packaging, to encourage sales. Last but not least, it is necessary to highlight the attraction that these product boxes bring to consumers. Consumers will always feel more attracted to a metal package that is automatically associated with higher quality.
Beyond that, however, this type of packaging allows for a high-quality finish that makes them appealing and eye-catching, not just because of their content. When a consumer goes to buy a quality tea in the supermarket or a fine coffee and finds a tin can among other carton packages, they will be attracted to the first one.
The drawings, gloss and details of this type of packaging are perfect for any customer who wants to buy them, especially if he is thinking of getting the product as a gift for the homeowner.
Lovers of quality teas are often not interested in containers other than metal for infusion because they know how important they are in preserving them. In addition, this type of packaging is very decorative to place on a shelf in the kitchen as part of the decoration.
Because of all this, metal tea and coffee containers have become one of the trends of this 2022 and will certainly become a habit in many families, because once they start used, you won't want to go back to the old formats.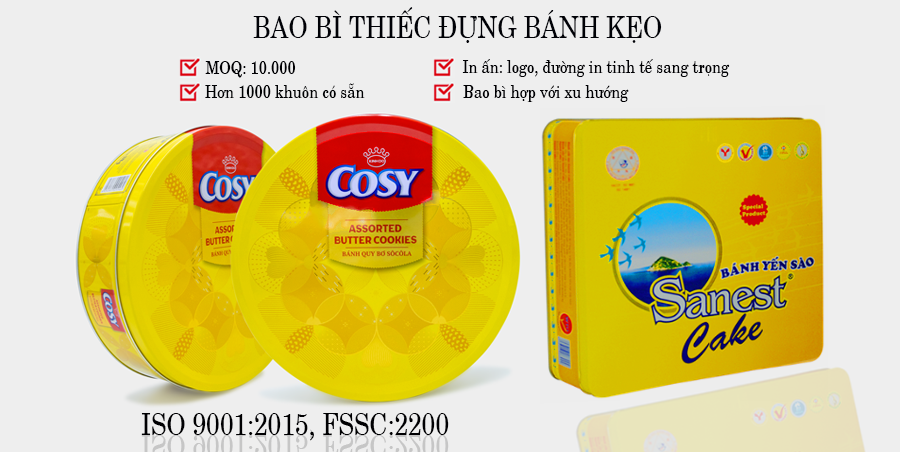 For more information please contact us:
Factory Address: 18 Luy Ban Bich, Tan Thoi Hoa Ward, Tan Phu District, HCMC
Hotline: 028 3961 1587 VND
Get a free quote: (Ms. Thao)
Email: Congtybaobimychau@gmail.com